As a professional Plastic Paint Bucket Mold Manufacturer -GEENO MOULD CO.,LTD,
How to achieve high quality, high efficiency, and high life of the paint bucket mold, so as to create more profits for users?
Here we from the mold design for you to answer.
First of all, the mold should be designed strong, because the paint bucket mold is a deep cavity mold,
and the plastic melting index is relatively low, (need to use MFI8 or even below the plastic),
so the pressure is relatively large when forming, if the mold is not strong enough, the life is short.
GEENO MOULD will choose P20, 718H, H13, DIN1.2316 and other steel materials according to the actual production requirements.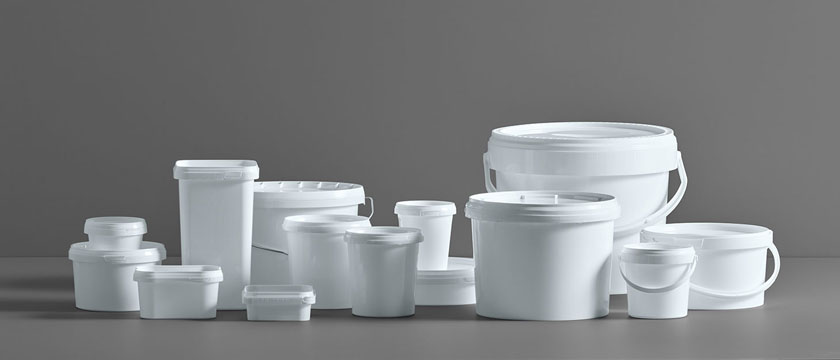 In addition, the paint bucket is made of plastic with relatively low MFI, and the gate should be large to increase the flow rate,
otherwise, it is difficult to form. GEENO MOULD  adopts a needle valve hot runner system to increase flow rate and facilitate better forming of paint drum.
And the needle valve hot runner can be synchronized with DKM injection molding machine pre-plastic, shorten the cycle.
More output within the same time is a very good choice to increase profits, so it is necessary to shorten the mold forming cycle.
| | |
| --- | --- |
| Name Description | Plastic Bucket Mould |
| Mould Steel For Core & Cav |    H13 |S136 | 1.2344 |1.2738 and so on |
| Mould Base Steel | GEENO Standard | LKM | HASCO | DME or your requirement |
| Product Material Resin | >PP , PE < |
| Runner System | Hot Runner   |
| Gate Type |  Point gate, valve gate  |
| Machine Model Suggestion | 120T model - 600T |
| Mould Delivery Time | 45-55 working days |
GEENO added beryllium copper inserts to the mold at various points to reduce cycle time.
1. The design of beryllium copper + cooling rod along the mouth greatly improves the cooling along the mouth and prolongs the production cycle
2. The head top is inset with beryllium copper to help the sprue area near the rapid cooling (the sprue area near because of the heat flow
The road causes a large temperature, the conventional steel material is difficult to cool, and the molding cycle is long)
3, the mold water diameter design is larger, the number of ways is increased, but the machine processing accuracy is higher, the processing time is longer, and the cost will increase accordingly.
GEENO MOULD has done paint bucket molds from 1L, 3.6L, 18L to 20L have corresponding mature cases,
if you are still looking for a reliable paint bucket mold manufacturer, GEENO will be your ideal partner.