Gallon bottles are commonly used in water fountains in companies, offices, schools and hospitals.
The gallon cap is an important packaging container to keep the bottle airtight and stable.
As a professional supplier of gallon cap mold solutions, GEENO is committed to
providing users with short molding cycle, good cooling effect,
multi-cavity balance of 8-32 cavity gallon cap injection mold.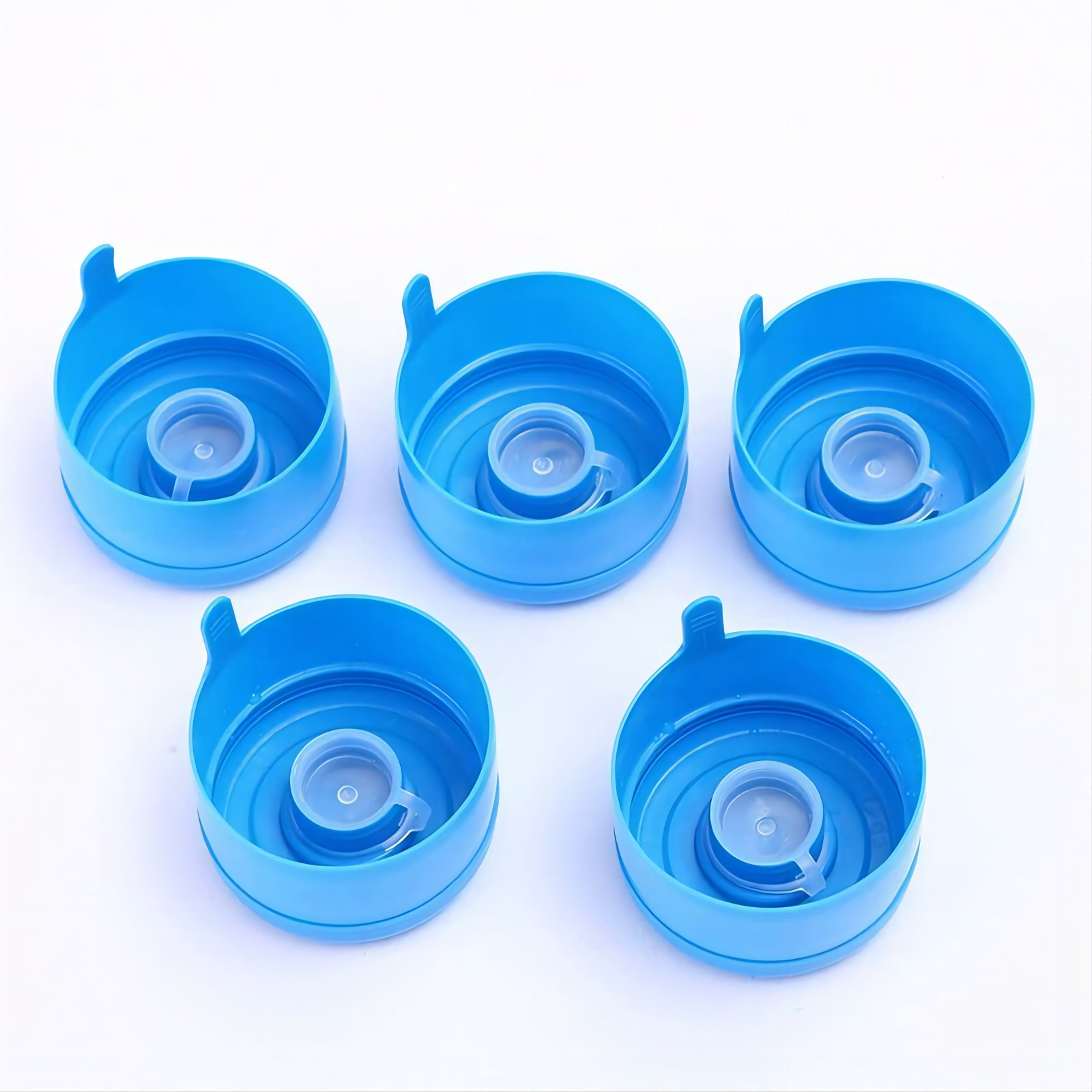 | | |
| --- | --- |
| Name Description | Plastic Bucket Mould |
| Mould Steel For Core & Cav |    H13 |S136 |  and so on |
| Mould Base Steel | GEENO Standard | LKM | HASCO | DME or your requirement |
| Product Material Resin | >PP , PE < |
| Runner System | Hot Runner   |
| Gate Type |  Point gate, valve gate  |
| Machine Model Suggestion | 120T model - 500T |
| Mould Delivery Time | 45-55 working days |
In the design of the five-gallon bottle cap mold, rich experience in the design of the bottle cap mold can ensure that our mold design team
can quickly design the best mold of the five-gallon bottle cap.
For example, the stripping structure design of the five-gallon mold needs to take into account the tearing structure.
In addition, the design should consider whether the multi-cavity mold structure is strong,
because the gallon cap mold needs high-speed injection, so the strong mold design can be more durable.
 Efficient production of cap moulds usually depends on faster cycle times,
so moulds should be designed with optimal cooling and exhaust systems.
In the selection of mold steel material, Geeno design team will recommend the most economical and
appropriate steel material for each  mold part to save the cost of customers when helping customers design the mold.
Therefore, choose us, we can recommend suitable mold steel for you,
such as imported H13, DIN1.2316, S136 and so on.
The high-precision mould processing machine used in mould processing is purchased from well-known brands at home and abroad,
and managed and operated by senior machine operators to ensure that
the five-gallon bottle cap mould manufactured has the advantages of high precision and high efficiency.
From the design of the five-gallon bottle cap to the manufacturing of the five-gallon cap mold to the testing,
we implement a set of rigorous quality control process, choose us is to choose rest assured and win-win!