GEENO Mold is a professional injection mold company that integrates design,
    research and development, production, and after-sales service.
We aim to provide customers with the most efficient and optimal injection mold solutions,
    providing strong support for creating maximum value within an effective time frame.
GEENO Mold has rich experience and technical expertise in Plastic dustbin molds.
    Over the years, we have provided customers at home and abroad with no less than 100 pairs of garbage can molds of various sizes and specifications.
We have also developed garbage can molds of different capacities and styles, such as pedal type, hanging vehicle type,
    household upper and lower layer type, medical type, ordinary type, etc.
If you are looking for high-quality plastic dustbin molds, Please feel free to contact us.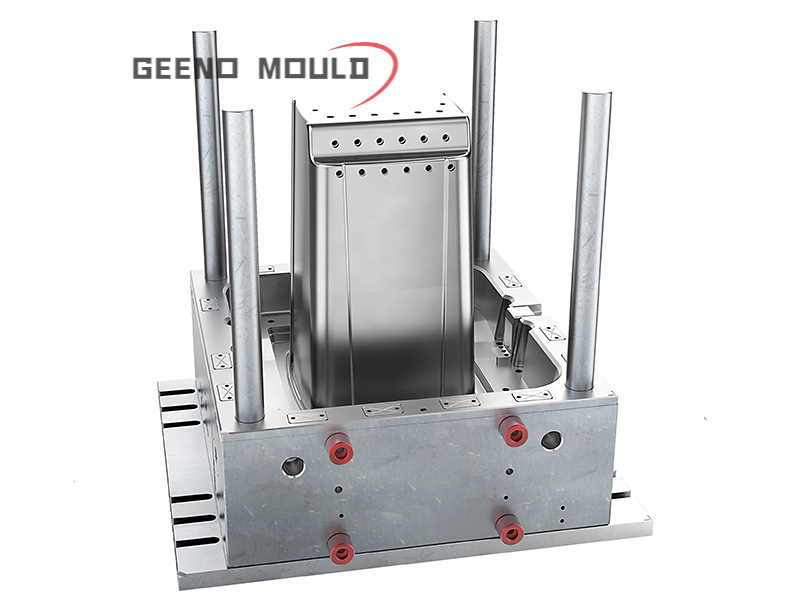 How can we make a good plastic dustbin mold?
GEENO will analyze from the following perspectives:
1. Design phase:
             Design the garbage can mold based on customer needs and requirements.
             Considering factors such as the structure, size, material, and injection molding process of the mold, 
             ensure that the mold design is reasonable and reliable.
2. Material selection:
    Based on different types of plastic dustbin mold, choose materials suitable for injection molding garbage can molds,
    such as P20, 718, 2738, 2316, NAK80, S136, H13, etc., which have high hardness, wear resistance, and corrosion resistance.
             And add beryllium copper at the top of the core and cavity edges to achieve optimal cooling effect and reduce cycle time.
3. Manufacturing process:
    Select appropriate manufacturing processes, such as CNC machining, electric discharge,
    wire cutting, etc.,  to ensure the machining accuracy and quality of the mold.
4. Heat treatment:
    Strengthen the design of the cooling system at the highest temperature to balance the layout of the cooling water,
    effectively shorten the cooling time, and accelerate the cycle.
    Heat treat the mold to improve its hardness and strength, and increase its service life.
5. Surface treatment:
            Conduct surface treatment on the mold, such as polishing, coating, etc., to make the surface of the mold smooth and wear-resistant,
            which helps to extend the life of the mold.
6. Mold debugging:
    Conduct mold debugging on the injection molding machine, adjust injection parameters such as injection speed,
    temperature, etc., to ensure that the plastic dustbin mold can inject products that meet the requirements normally.
7.Inspection and grinding:
    Inspect the injection molding garbage bin mold to check if the size, shape, and surface quality of the mold meet the requirements.
    If there are any problems, repair them in a timely manner to maintain the good condition of the mold.