In the modern logistics industry, plastic crate are a widely used transportation and storage equipment.
     Their use not only improves logistics efficiency, but also helps to reduce costs.
     However, in order to ensure the long-term use and efficiency of plastic crate, proper maintenance is essential.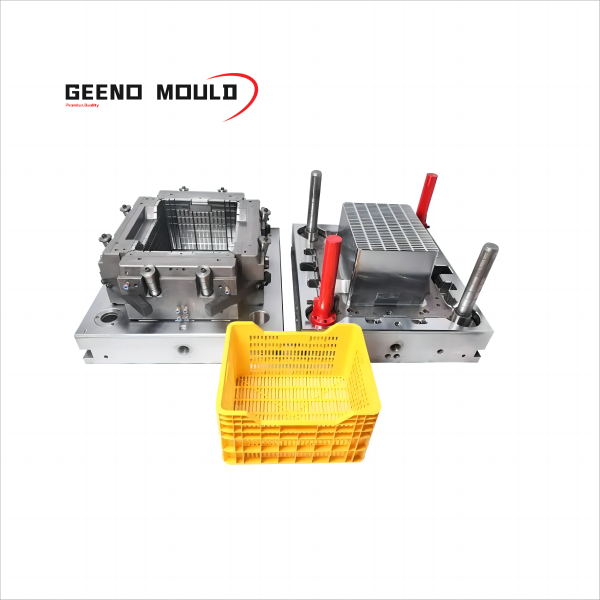 Firstly, let's understand the characteristics of plastic crate molds.
1. The plastic crate mold is made of high-quality plastic materials, which is sturdy, durable, waterproof, moisture-proof, and not easily deformed.
2. It has good durability and can withstand prolonged and frequent use and stacking, while also bearing a certain amount of weight.
3. The plastic crate mold has the characteristic of being reusable, which can reduce environmental pollution.
In order to maintain the service life of plastic crate , the following are some maintenance methods and suggestions:
1. Cleaning and maintenance:
Regularly clean the plastic crate mold, which can be wiped with a mild cleaning agent and soft cloth.
Avoid using cleaning agents containing acidic or alkaline components to prevent surface damage and reduce service life.
2. Avoid exposure to high temperatures and sunlight:
Long term exposure to high temperatures may cause deformation or damage to the plastic crate mold.
Therefore, during storage and use, it should be avoided as much as possible to be exposed to high temperatures and direct sunlight.
3. Stacking and weight bearing precautions:
When stacking plastic crate, attention should be paid to following the correct stacking method and weight limitations.
Excessive stacking and overload use may cause deformation or rupture of plastic crate, thereby affecting their effectiveness.
  Our GEENO has over 15 years of design and manufacturing experience, serving over 22 countries around the world.
  Our plastic crate molds are designed using high-quality materials and exquisite craftsmanship, suitable for various environments and occasions,
  with the advantages of reusability, reducing environmental pollution and transportation costs, and demonstrating GEENO professionalism and reliability.
  If you are interested in us, we will provide customized services and free samples will be sent to you for you to experience the product firsthand.